Clubhouse
Brand Guidelines
V — 01
The following document has been created as a reference to guide the outward communication and design of the Clubhouse brand. It introduces our new identity and explains the guiding principles for using the elements of our brand. The way we look, sound, and behave is a reflection of who we are. The Clubhouse brand identity is more than a single mark—it is a rich system that works to balance technology and design with personality and approachability.

The Clubhouse brand foundation is inextricably linked to the emotional and functional outcomes of our product and what we enable for our customers. Our defined promise, positioning, and philosophy reflect what the company was founded upon and our focus for the future.
How we're built
Clubhouse is the most intuitive and enjoyable project management platform. We create healthier collaboration across organizations so teams can focus on what matters – creating products their customers love.
Our brand promise
More team wins.
Brand positioning

For technology-driven companies and the modern makers, Clubhouse gives your team more time every day to create what's next.
Our product philosophy
Time well spent
Your time matters. We're here to add value to your day so you can spend your time where it counts – building software.
We remove the job from your work
Remove the fog. We don't want to be another task to complete or a tool to decipher.
Quietly powerful
Let intuition be your guide. We get out of your way and fight the friction in your team's workflow so you don't have to.
Build together. Ship together.
Software is made better together. From task completion to product launch, we celebrate team wins big and small.
Our logo is a valuable element of our visual identity. The following examples are intended to demonstrate how to use the logo across a variety of situations to ensure it is always presented in the best light.




Primary Logo
The Clubhouse logo is bold and playful, symbolic of our attitude that is inspired by our brand strategy. The logo represents our perspective on software development and team success. The symbol and signature work in harmony to reaffirm our promise of joy and celebration in software develpment.
Symbol
Our symbol is simple yet distinct, representing the wins our product offers our users. Our symbol may be used in isolation outside of the full primary logo in specific instances when necessary.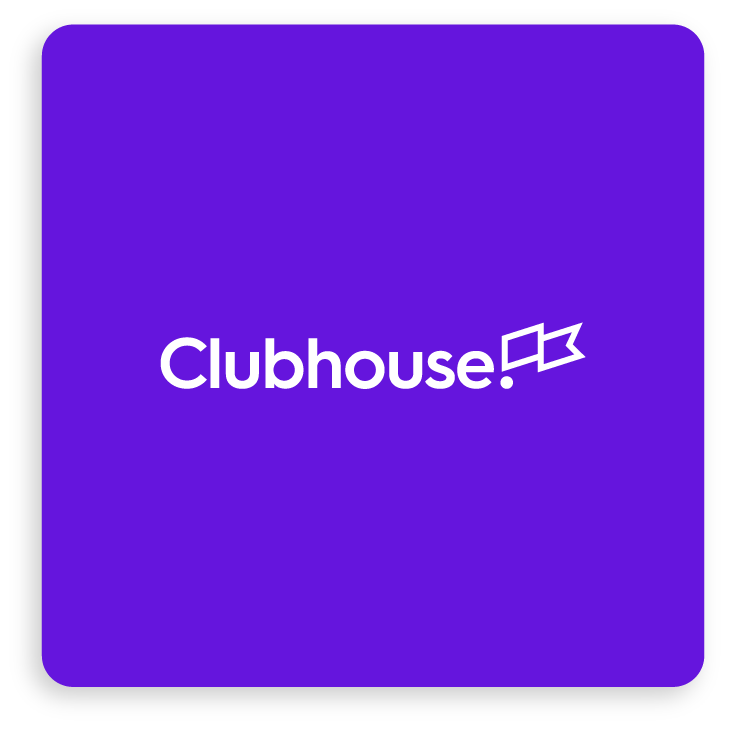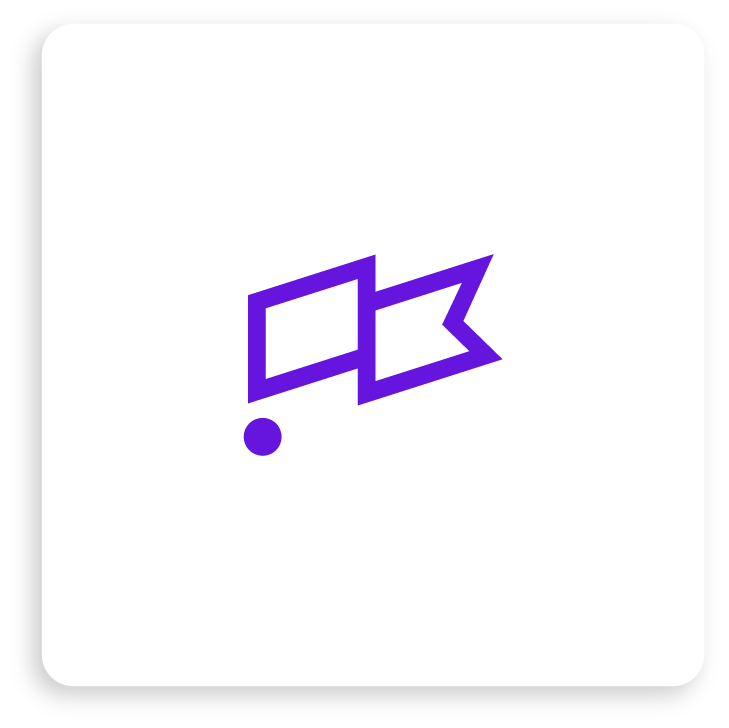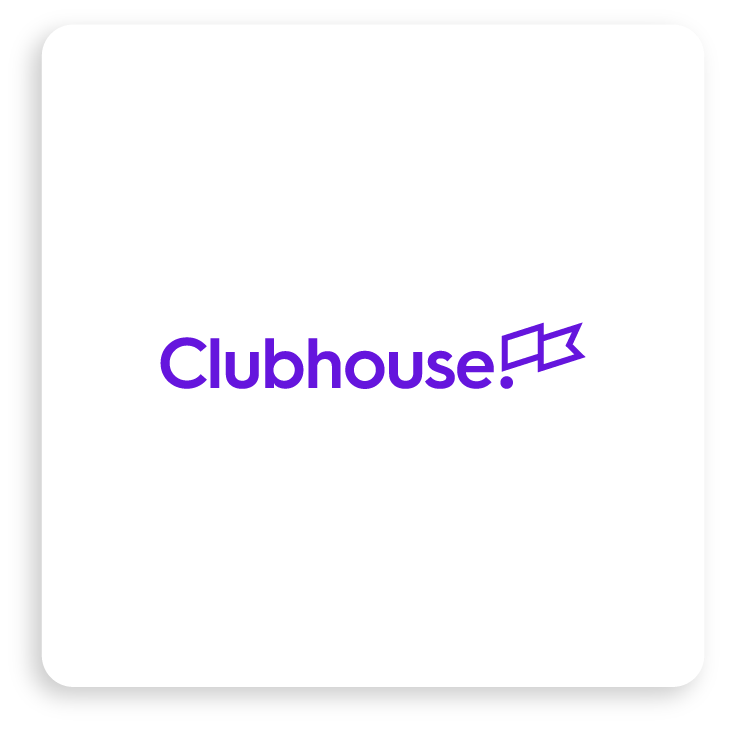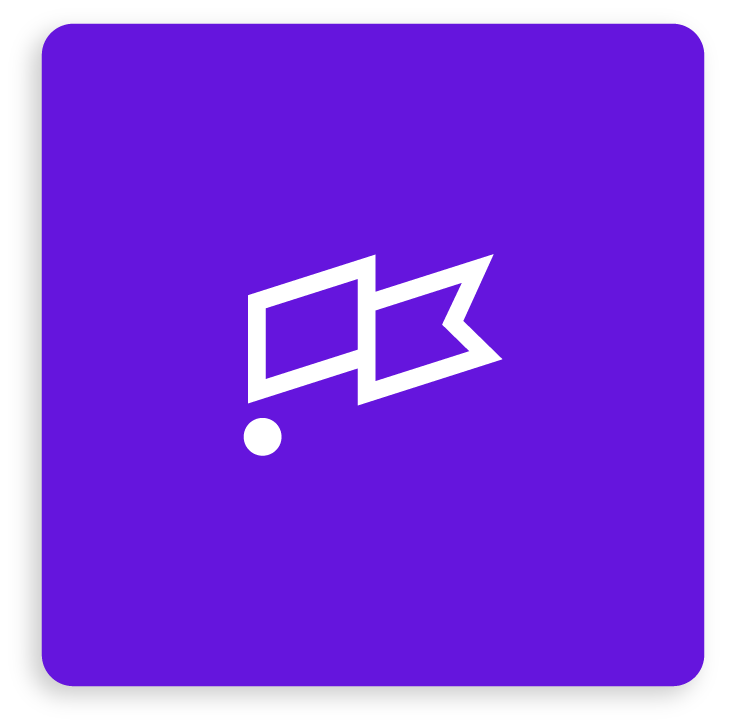 Clear Spacing
A minimum area of clear space must always surround the Clubhouse logos. This area of isolation allows the primary logo and symbol to stand out by ensuring that any copy, additional identities, or other visual elements are kept clear from the logos.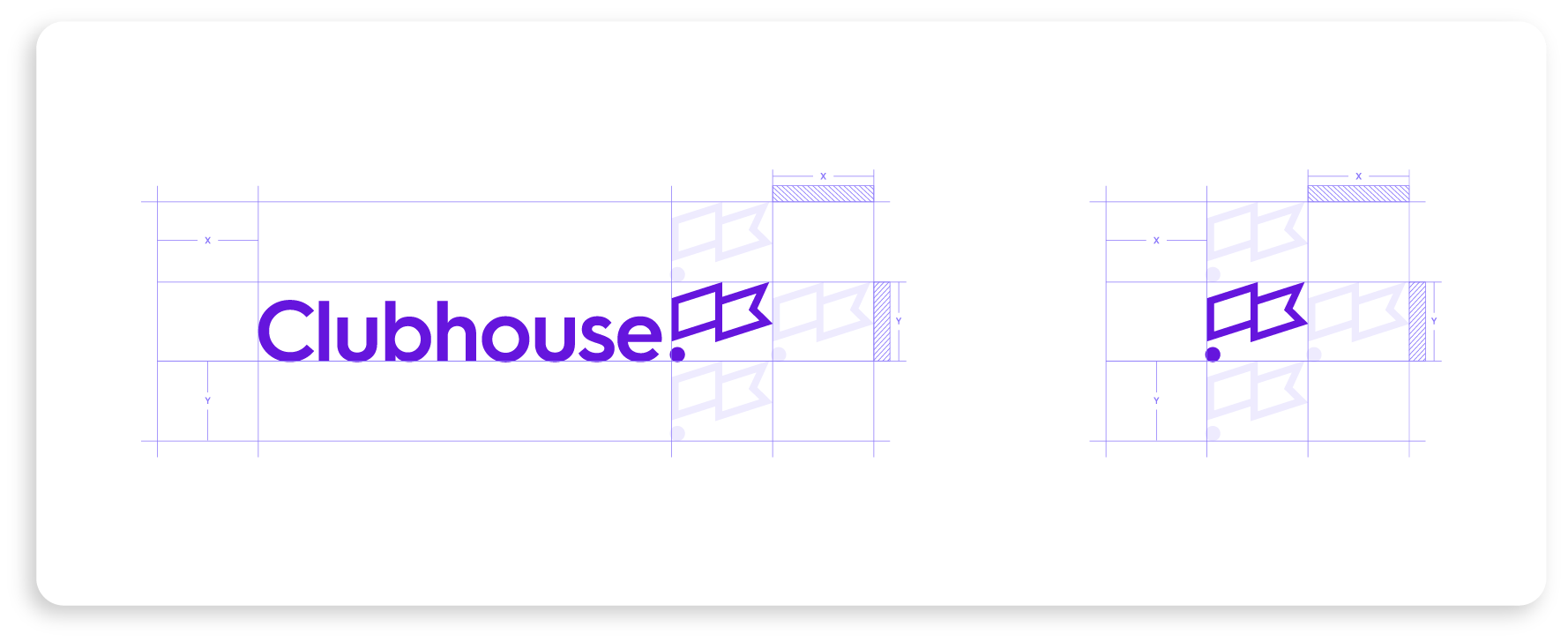 Primary Incorrect Usage
The success of the brand depends on the Clubhouse logos maintaining a consistent appearance in all communications.
In order to preserve the integrity of the logo, the following examples illustrate how it should not be used.
01 - Do not change the color of the logo or elements of the logo.
02 - Do not put the logo in a container or shape.
03 - Do not fill the logo or elements of the logo.
04 - Do not change or alter the logotype.
05 - Do not add effects to the logo.
06 - Do not rotate the logo.
07 - Do not skew or alter proportions of the logo.
08 - Do not place the logo on low contrasting colors.
09 - Do not change or alter the lockup of the symbol and logotype.
10 - Do not place the logo on busy or complicated backgrounds.

Symbol Incorrect Usage
In order to preserve the integrity of our flag symbol, the following examples illustrate how it should not be used.
01 - Do not change the color of the symbol or elements of the symbol.
02 - Do not put the symbol in a container or shape.
03 - Do not fill elements of the symbol.
04 - Do not move or alter proportions the symbol.
05 - Do not add effects to the symbol.
06 - Do not rotate the symbol.
07 - Do not skew or alter proportions of the symbol.
08 - Do not place the symbol on low contrasting colors.
09 - Do not fill the symbol.
10- Do not place the symbol on busy or complicated backgrounds.

iOS App Icon
Our iOS app icon may in some instances be our consumers first interaction with our brand. Ensure in all situations, that our specifically balanced app icon is used when necessary.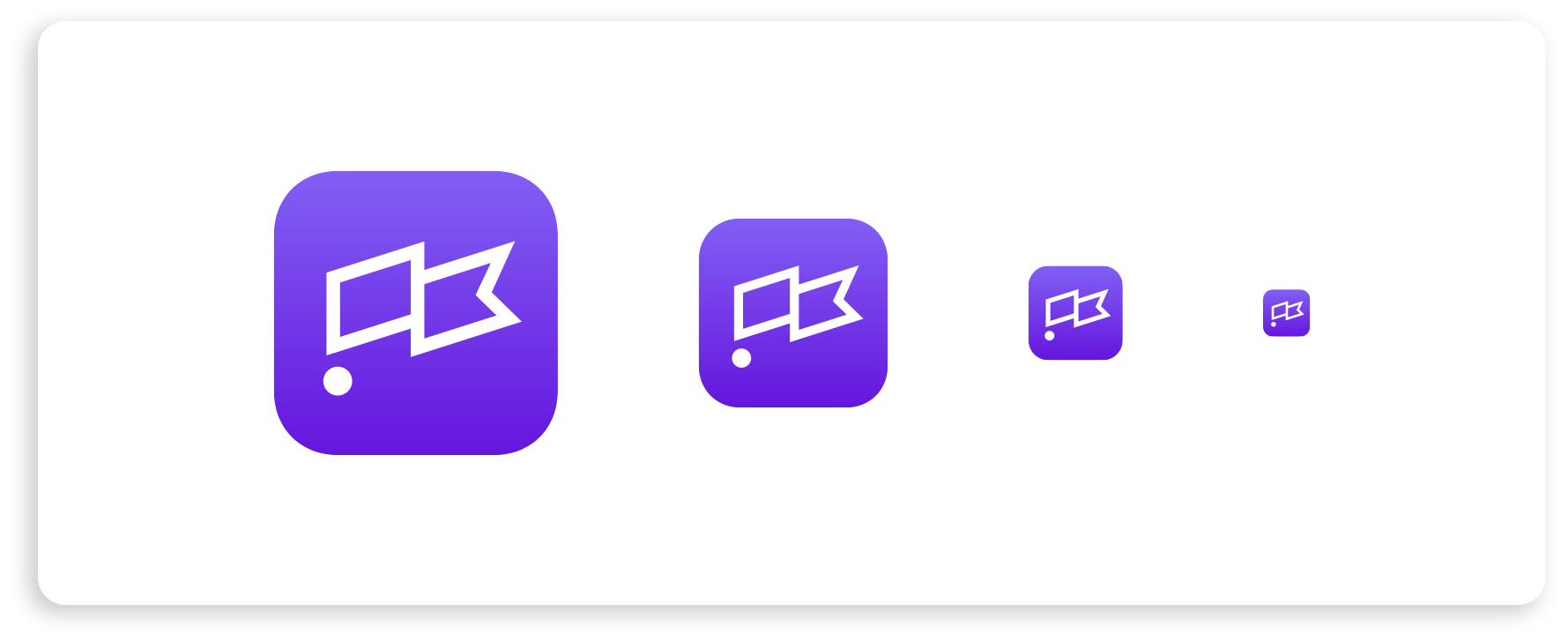 Our brand colors have been carefully selected to balance our joyful personality with our technical aesthetic. The color breakdowns defined here are meant to capture the purest emotional intent of our palette, allowing a consistent relationship across digital and printed applications.


Primary Palette
Our primary palette consists of our core Blurple and greyscale values. These colors aim to be immediately recognizable to the appearance of Clubhouse as our brand develops over time.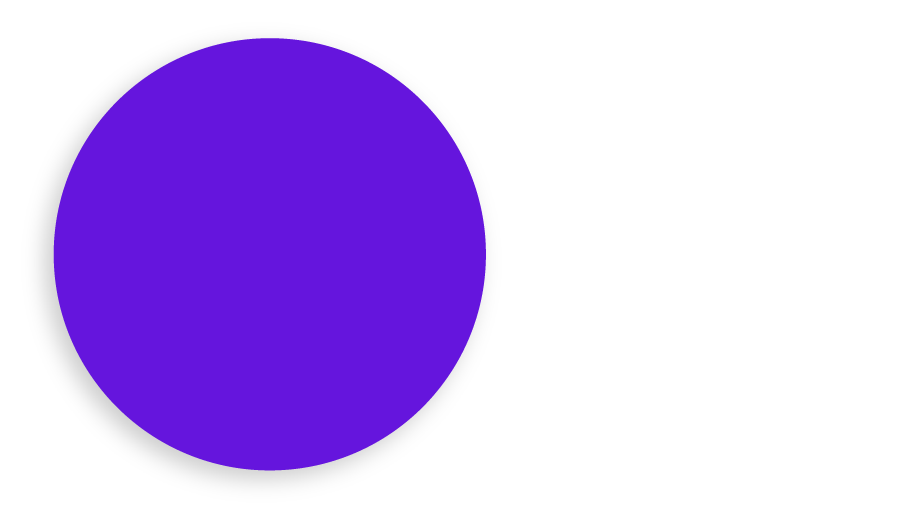 Blurple
HEX: 6515dd
RGB: 101 21 221
PMS: 2097 C
White
HEX: ffffff
RGB: 255 255 255
Graphite
HEX: 414042
RGB: 65 64 66
PMS: Black 7 C
+ 80% 60%
Grey
HEX: bbbdbf
RGB: 187 189 191
PMS: Cool Gray 4 C
+ 80% 60% 40% 20%
Secondary Palette
Our secondary palette is robust and vibrant, offering depth to our marketing communications and product UI. The secondary colors are meant to support our primary Blurple, therefore minimizing usage and hierarchy should be considered when being used.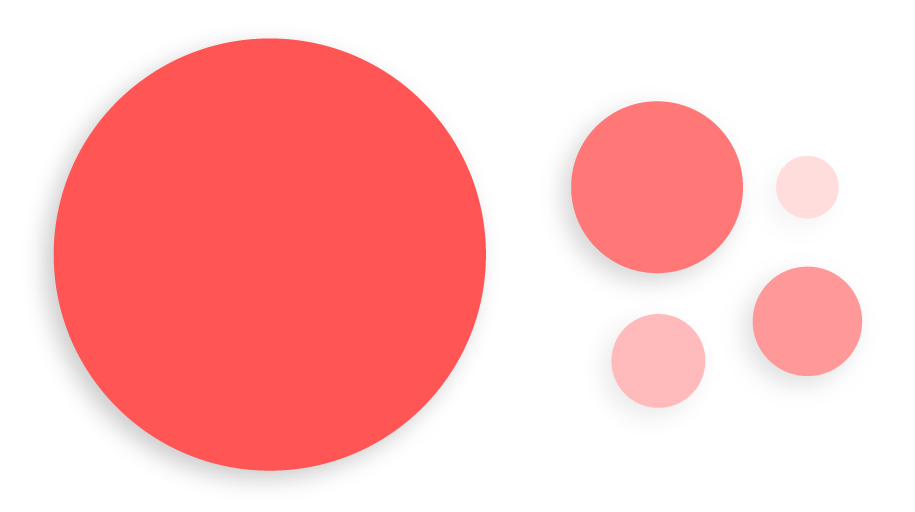 Sunset
HEX: ff5555
RGB: 255 85 85
PMS: 178 C
+ 80% 60% 40% 20%
Deep Purple
HEX: 3e1191
RGB: 62 17 145
PMS: 2105 C
+ 80% 60% 40% 20%
Sunrise
HEX: fbb81b
RGB: 251 184 27
PMS: 143 C
+ 80% 60% 40% 20%
Green
HEX: 00d38c
RGB: 0 211 140
PMS: 2412 C
+ 80% 60% 40% 20%
Tertiary Palette
Our tertiary palette adds the final underlying support of colors to our brand. These colors should be used sparingly, allowing our more prominent primary and secondary palette to exist in the proper hierarchy.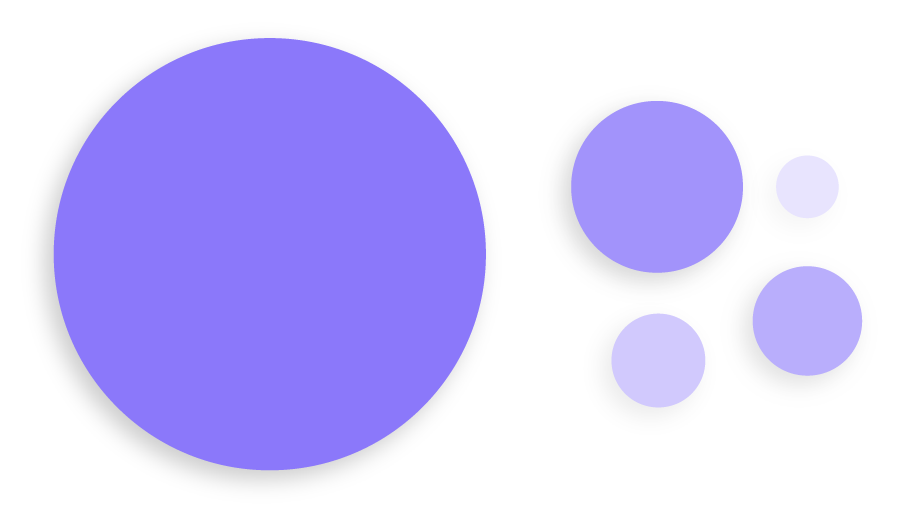 Midnight
HEX: 282447
RGB: 40 36 71
PMS: 281 C
+ 80% 60% 40% 20%
Soft Purple
HEX: 8b78fa
RGB: 139 120 250
PMS: 2715 C
+ 80% 60% 40% 20%
Dusty Blue

HEX: a3c5eb
RGB: 163 197 235
PMS: 543 C

+ 80% 60% 40% 20%

Approved Color Variations
These examples demonstrate the correct versions to use in specific cases according to color and contrast.
The same rules and color variations apply directly to the flag symbol.
01 - White on Blurple
02 - Blurple on White
03 - Blurple on Dusty Blue
04 - White on Soft Purple
05 - White on Sunset
06 - White on Deep Purple
07 - White on Sunrise
08 - White on Green
09 - White on Grey
10 - White on Graphite
11 - White on Midnight
12 - White on Black
13 - Blurple on Grey
14 - Soft Purple on Graphite
15 - Soft Purple on Midnight
16 - Soft Purple on Black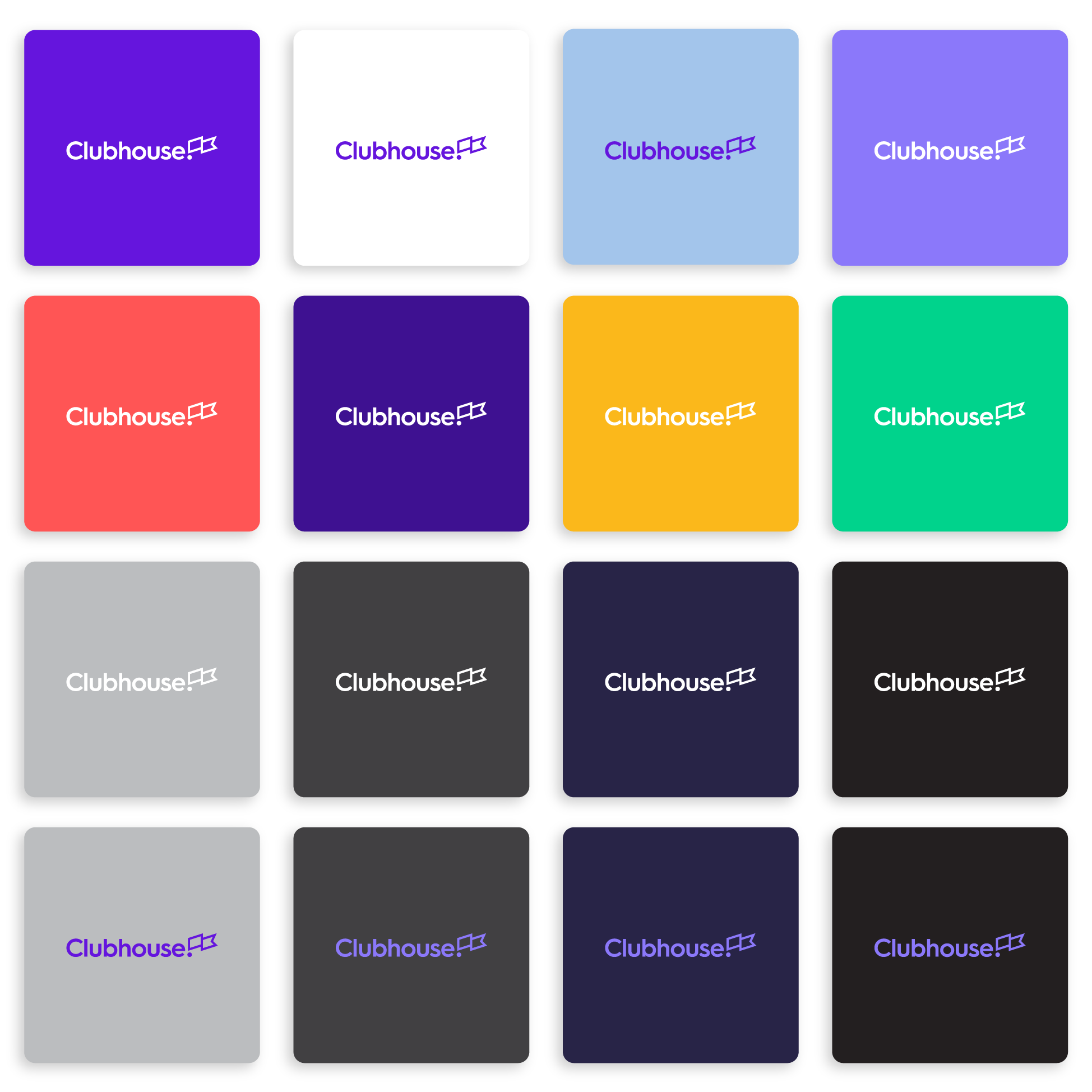 Typography is a central design element in the Clubhouse brand identity system. Neutrif is our typeface, providing an approachable and modern aesthetic to our brand's written communication.
Neutrif
Neutrif has a wide range of weights and unique ligatures. The typeface is perfectly suited for our vehicles of expression, allowing for a wide range of use in our mediums and applications.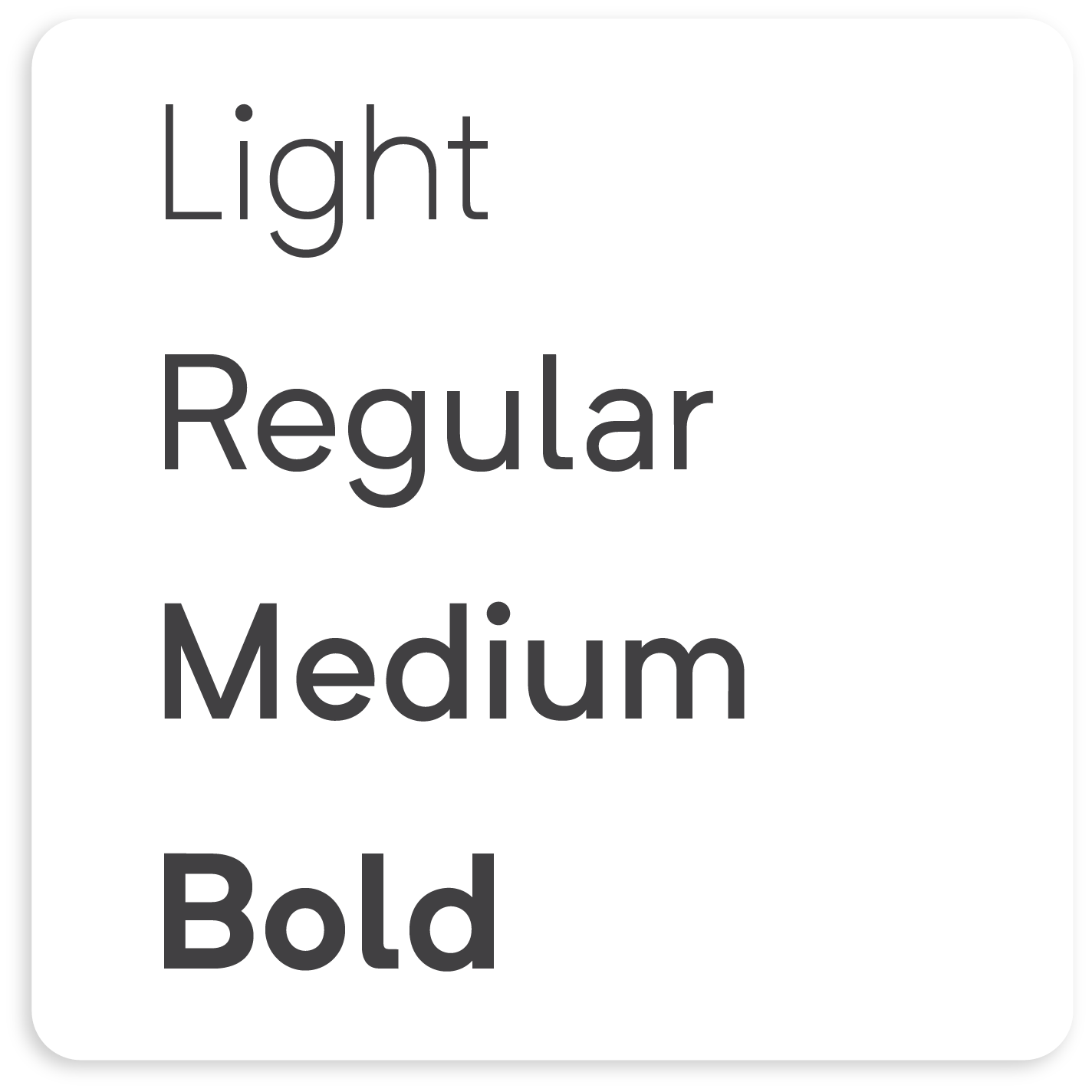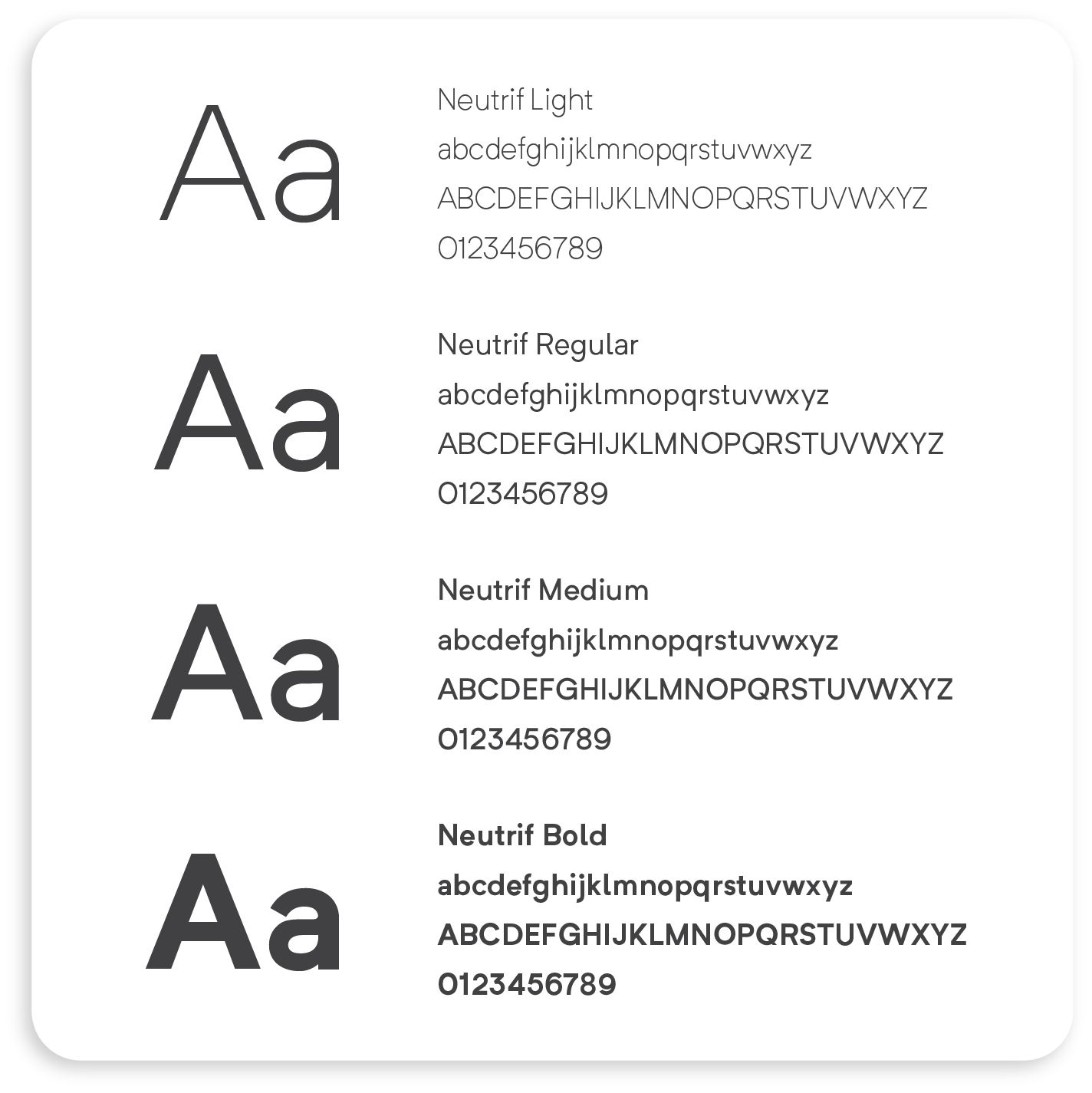 Note:
Our product typeface is Open Sans. When Neutrif is not applicable or available please defer to the use of Open Sans.
Download Open Sans:
Photography plays a key role in the overall content and appearance of our brand. Our selection of photography should be honest and inspiring, not captured or constructed.
Art Direction
01 - Capture natural and authentic poses.
02 - Capture diversity of gender and ethnicity when possible.
03 - Macro to micro views of environments
04 - Utilize natural lighting and use fill when applicable.
05 - Avoid front-flash.
06 - Use large key light when shooting seamless brand color portraits.
07 - Utilize a shallow depth of field for variety and contrast of imagery.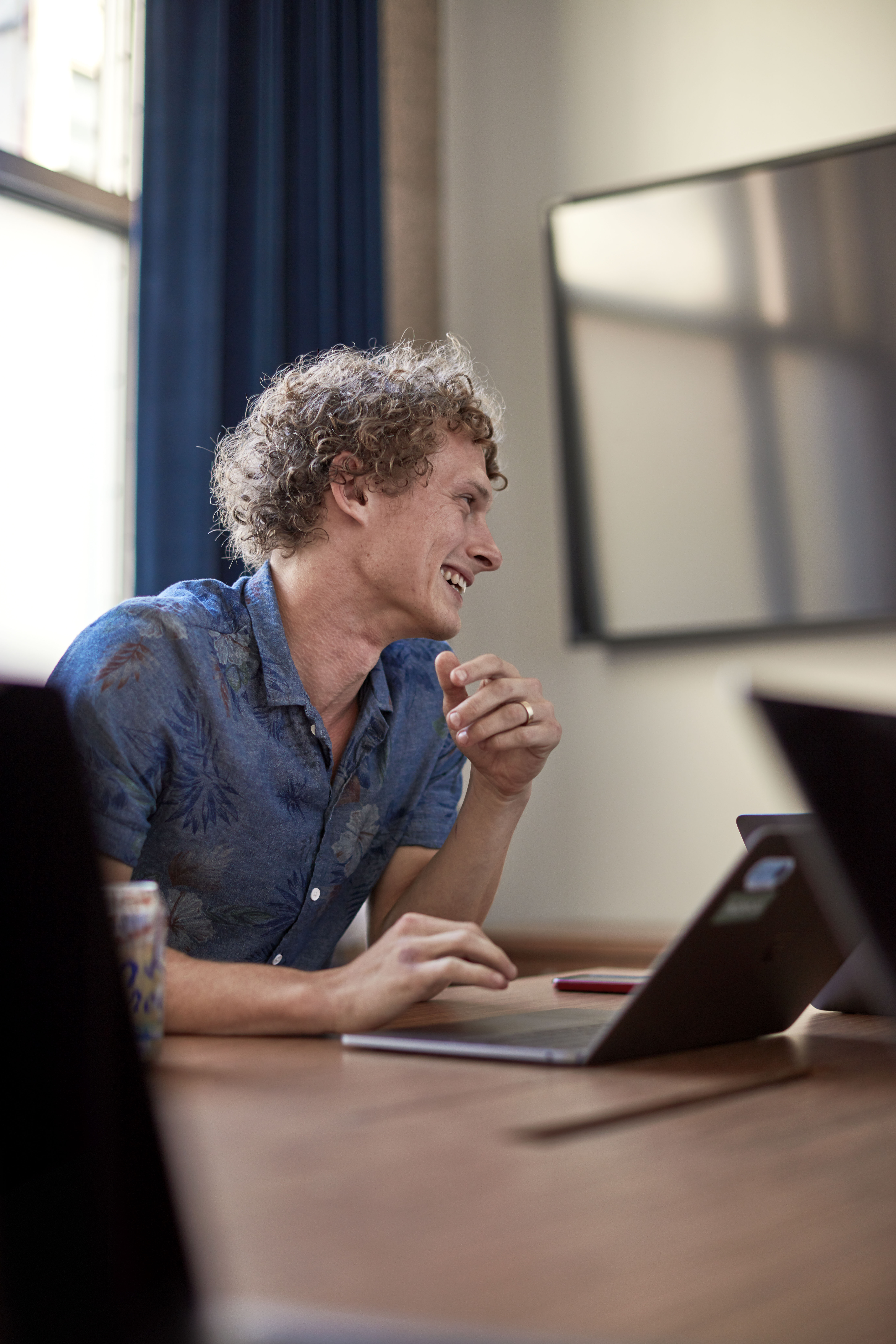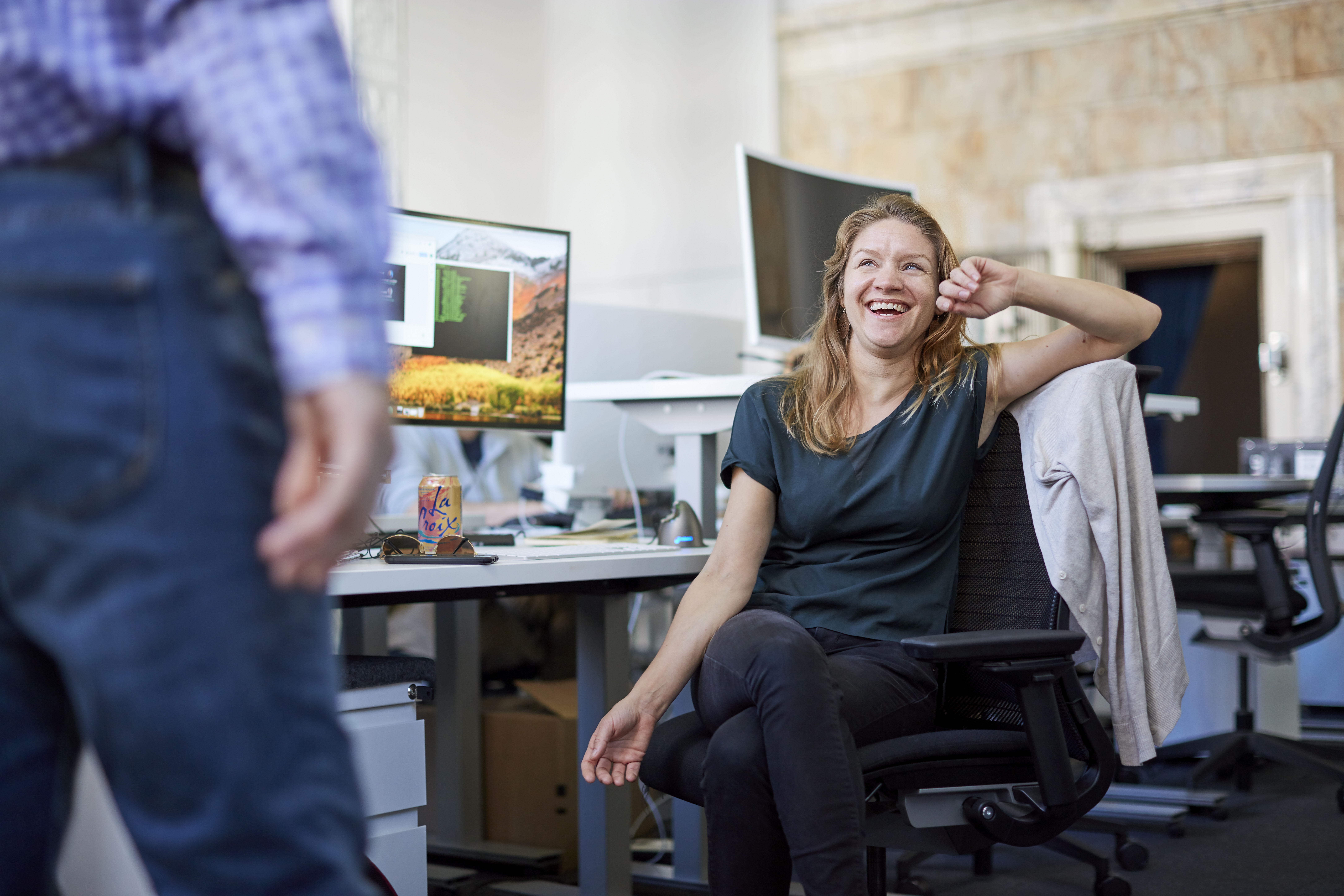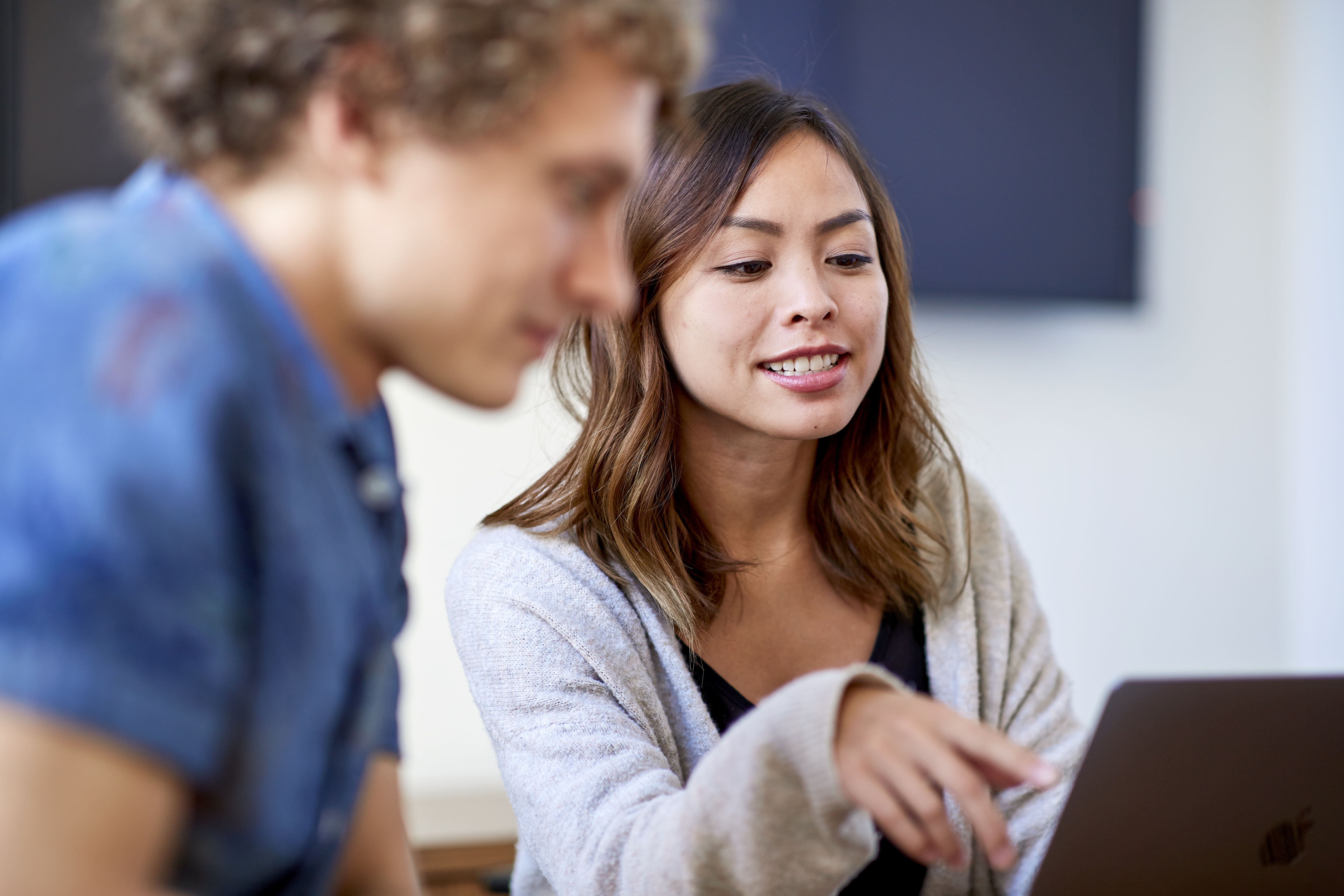 Illustration and iconography can be effective in bringing new forms of visual interest to the brand while creating visual hierarchy. Given that specific pieces of content need to speak universally across various types of customers and segments, illustration and iconography can be an effective graphic approach.
Illustrations
The illustrations are drawn in a monoweight fashion keeping the aesthetic clean and uniform. Find ways to add dimension and movement to each illustration.
For visual consistency, render only in the brand color palette. Additionally, the terminals of each open stroke should be rounded to assist in incremental scaling.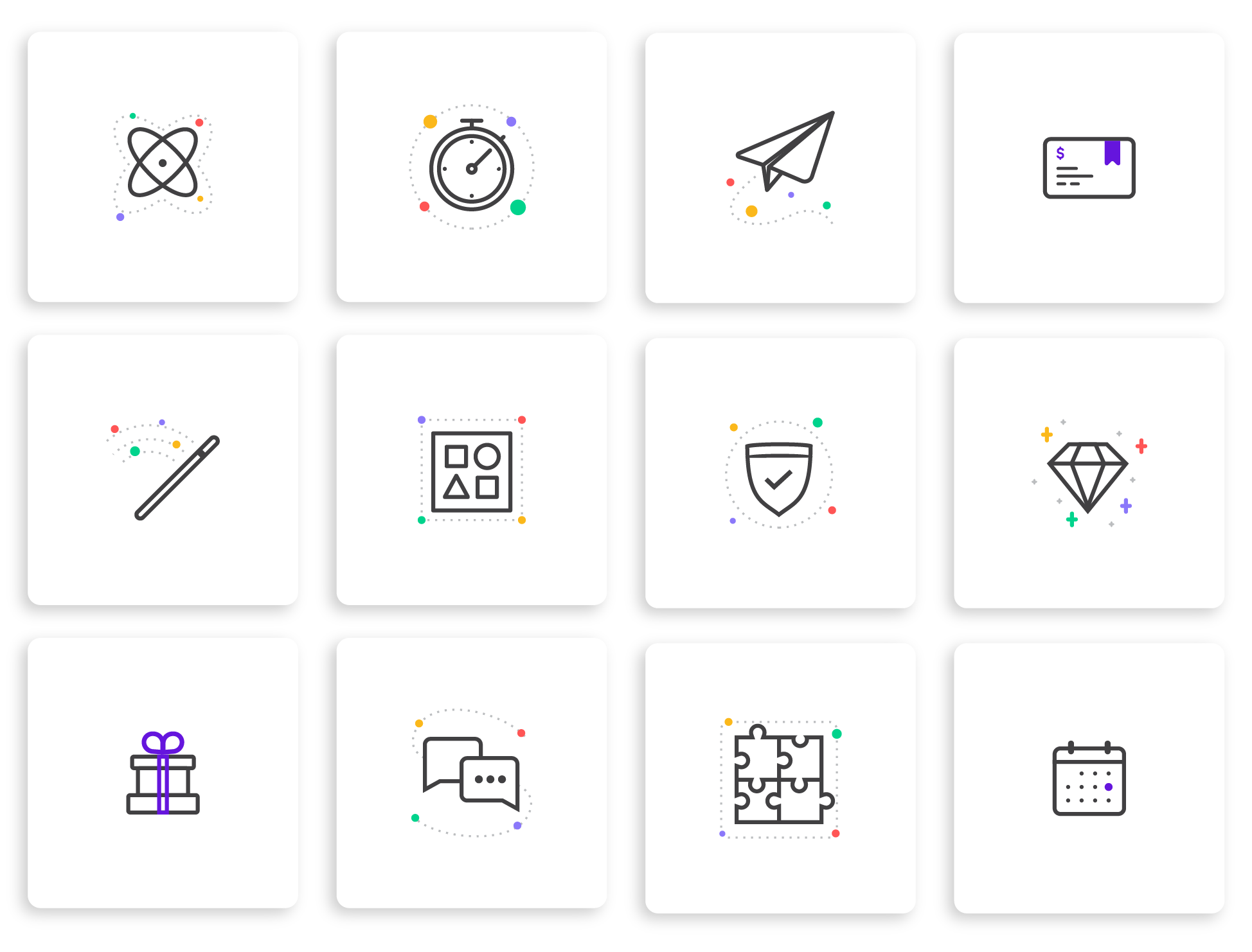 Our product interface is noted by our customers as being simple, intuitive, and productive. So, we want to bring it to the forefront and spotlight its capabilities.
Product UI
When including the UI in communications, be mindful to highlight a singular feature and benefit so as to not overwhelm or distract from the overall message. On the marketing site, the UI has been deconstructed to provide users with a quick snapshot of the primary interface and individual features.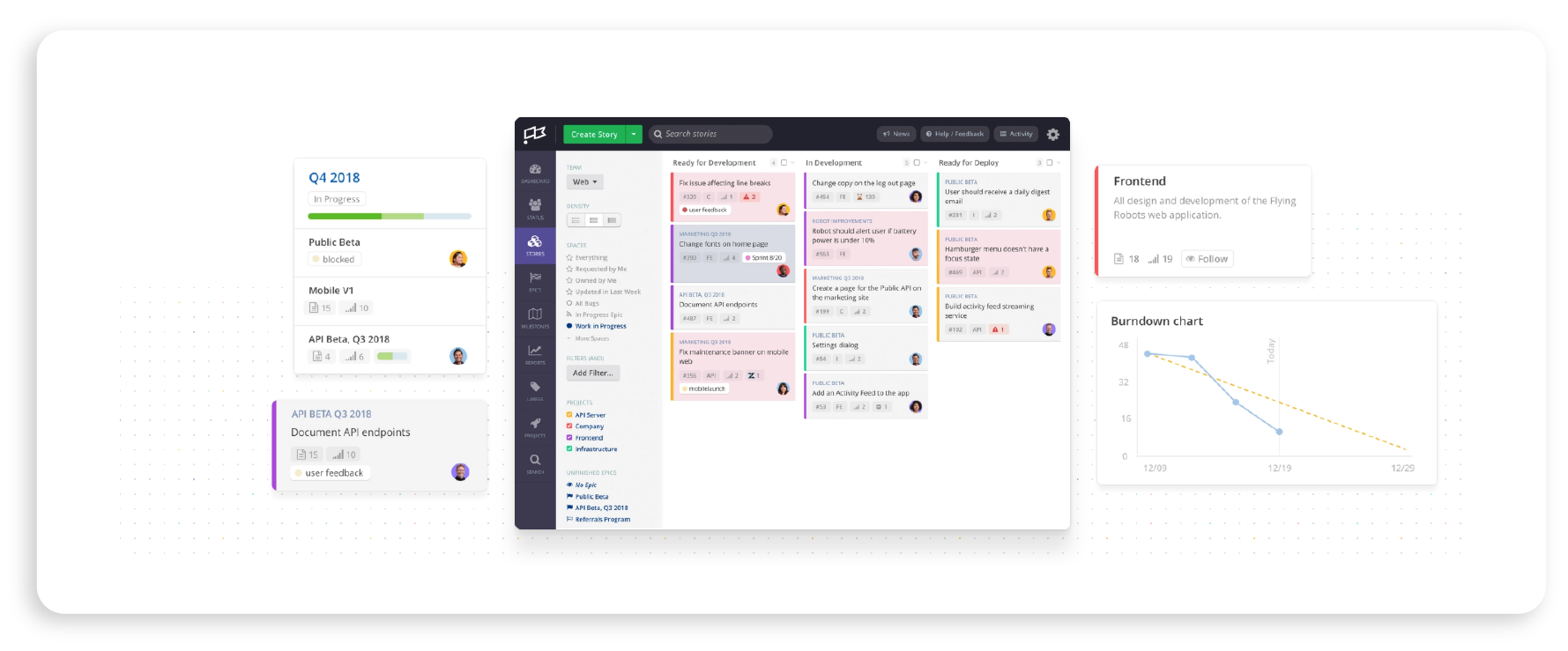 Just as Clubhouse exists to guide software development teams toward their best work, our mascot embodies that role. Part courageous guide, part indispensable teammate, it knows the way toward harmonious, productive work.
Meet Dot.
Our new mascot.
The mascot can help provide guidance and tips for teams and individuals to get the most out of Clubhouse and can be an occasional fun, surprising break in the work day. The mascot can also be there, flag in hand, to mark development progress and to celebrate team wins.
Note:
Dot is an extension of the brand, so it should speak in the same overall tone of voice although can push the edges of being honest, bold, and exuberant.
Wit and candor can endear Dot to audiences, but it should add value – never feel overwrought or distracting.
For as strong as Dot can be, it needs its rest. Be careful not to overuse it.
Dot is genderfree and likes to dress up and use props from time to time when making a particular point. It can be whoever you want it to be, as long as it's uniquely Clubhouse.
(Think: Donning glasses and a clipboard when it needs to geek out on something.)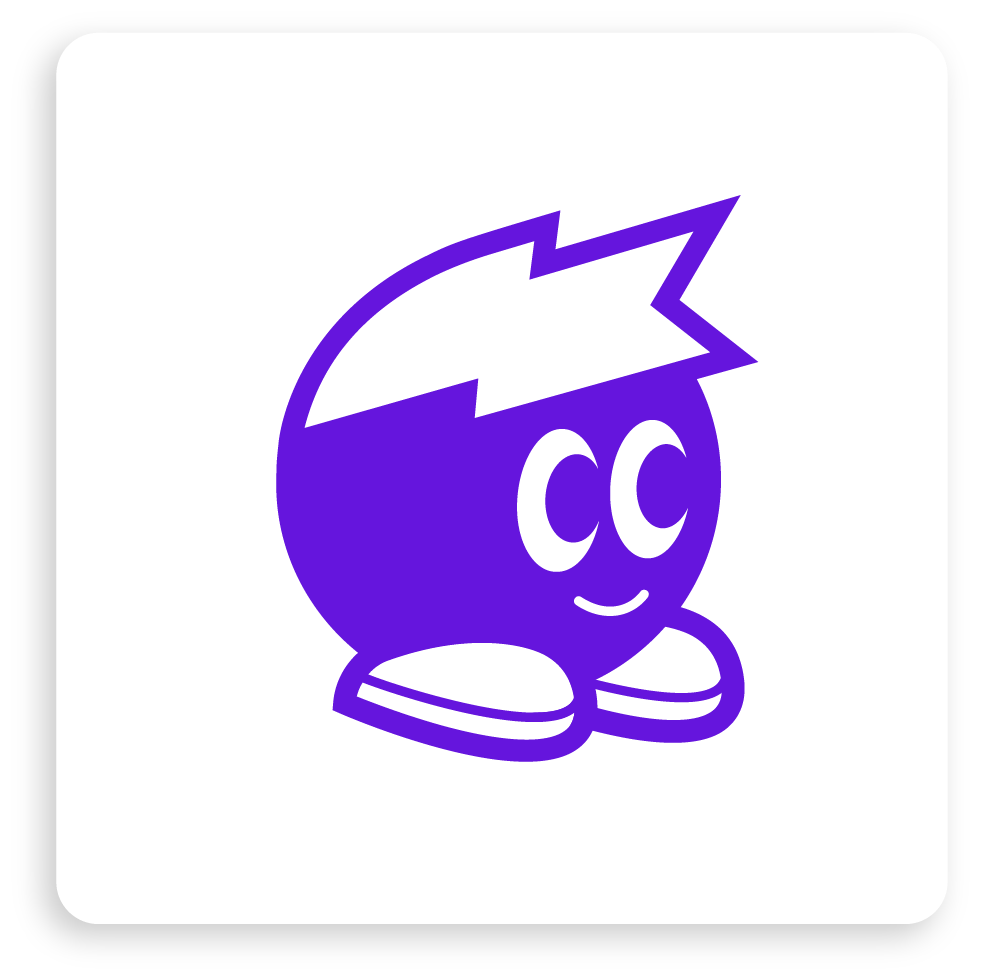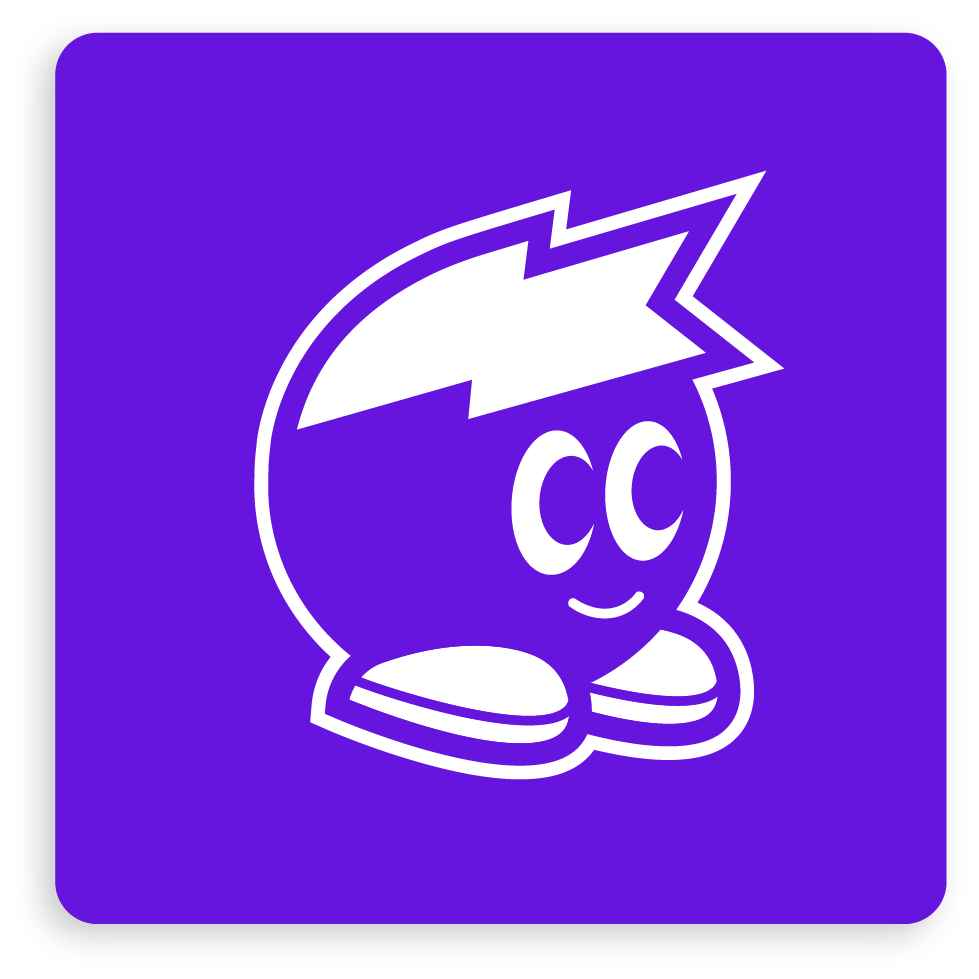 The Clubhouse brand voice is our personality. It's the words, phrases, and characteristics of our brand that set us apart. Brand tone is how we communicate who we are. It's what happens when we share our brand point of view with our audience.


Our voice and tone principles have been informed by the sentiment of our brand and the value we bring to the world. Our brand point of view embodies the words, characteristics, and tone in all of our communications.
Principle 01
Candid
We genuinely believe the most intuitive and powerful software development platform can bring a new level of clarity, visibility, and efficiency to any product team. The last thing anyone needs is to have to wade through the fog or spend time deciphering excess jargon. So we're going to give it to you straight. We speak with conviction and choose the right moment to share a helpful perspective or show our clever wit. Brevity and levity, if you will.
Supporting characteristics:
Honest, genuine, productive, smart
Principle 02
Pioneering
We're not here to tell people how to develop software, but we are here to help their team do their best work. Inspired by the innovative, technology-driven businesses of the future, we put ourselves in the shoes of the software developer and engineer and keep an eye out for what's next. We don't see this as a job and we don't want teams to feel that way either. If we can imagine a more productive future, why not help lead teams to greatness?
Supporting characteristics:
Original, idealistic, creative, bold
Principle 03
Joyous
When you're doing your best work, and your team is clicking, life is good. We like leading with both the mind and the heart because work is truly enjoyable when you have a passion for what you do and a camaraderie with your teammates. Besides, the best products are created together and leave a long-lasting impression on the world. We're here to support teamwork and to enable the joyous result, so we should speak through that emotion.
Supporting characteristics:
Human, positive, exuberant, empathic

Questions?
Contact —
brand@clubhouse.io